The 2018 presidential campaign started in Russia on Monday, signaling the start of months of preparation. All potential participants and their supporters are now to spring into action.
Last week the upper house of the Russian parliament – the Federation Council – approved the choice of date and the decree came into force after it was published in the Monday edition of the Rossiiskaya Gazeta daily.
Read more
The date of the election is set for March 18, the anniversary of Crimea's reunification with Russia. Senior Russian politicians have reportedly emphasized the symbolism of this coincidence, but noted that it had not been done on purpose. the changes in election terms were made in Spring 2017 in order not to let the polls clash with the "long weekend" resulting from March 8 – International Women's Day – falling on a Thursday.
The law now gives those who seek to become independent candidates 20 days to hold a convention of their supporters and then take the minutes of the event to the Central Elections Commission, along with other papers necessary for opening the registration process. Political parties that do not hold any parliamentary seats have 25 days to hold their election conventions and come up with the names of candidates. An independent candidate needs to collect 300,000 signatures of supporters whereas a candidate from a non-parliamentary has to present 100,000. Political parties that hold seats in the federal parliament can propose candidates without presenting supporters' signatures.
The deadline for submitting the package of documents required for registration of a candidate, including the supporters' signatures, is set for January 31, 2018 at 18-00 Moscow time.
Read more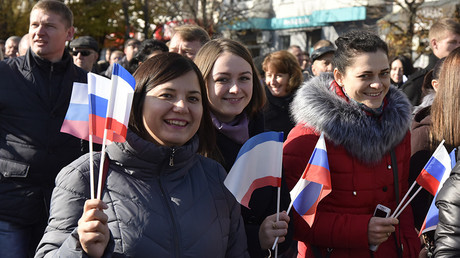 The Russian government has allocated almost 15 billion rubles (over $252 million) for the campaign. The Central Elections Commission is expected to approve the detailed budget and plan of election events at its Monday session.
The head of the commission said last week that the country's election system was completely ready for the polls, adding that the authorities have created "unprecedented conditions for absolutely transparent and open elections" and that the system of video monitoring that will be used is the best in the world.
Presidential candidate Ella Pamfilova also said that she personally hoped that the 2018 campaign would bring "positive surprises" while being competitive and interesting.
Deputy chairman of the commission Nikolai Bulayev told reporters on Monday that the automated ballot-processing complexes that will be used in 2018 were not connected to any outside data networks and therefore cannot be hacked. "If you take an ax or a hammer you can break the box and throw some ballots in… but as far as hacking is concerned, in our opinion it is impossible," the official was quoted as saying by TASS.
The post 2018 presidential campaign kicks off in Russia appeared first on News Wire Now.