The 41st state was approved this week for enhanced unemployment payments made possible by President Donald Trumps August executive order.
The Federal Emergency Management Agency, which is approving applications for the enhanced payments, announced Tuesday that North Dakota was accepted into the program.
Like most state leaders, North Dakota Gov. Doug Burgum, a Republican, opted for the lower payment of $300 per week.
Governors could decide to apply for the lower payment for the unemployed, which will be paid in full by the federal government. Another option would give the jobless $400 more a week, but that requires states to put up a quarter of the funds.
Only two states have so far opted for the higher option, Kentucky and Montana.
"I believe that extra $100 is critically important," Democratic Kentucky Gov. Andy Beshear told reporters last month.
West Virginia officials said they would choose the higher amount but later decided to go with the lower amount.
South Dakota is the only state to officially decline both options laid out by the Trump administration. "South Dakota is in the fortunate position of not needing to accept it," Gov. Kristi Noem, a Republican, said in a statement.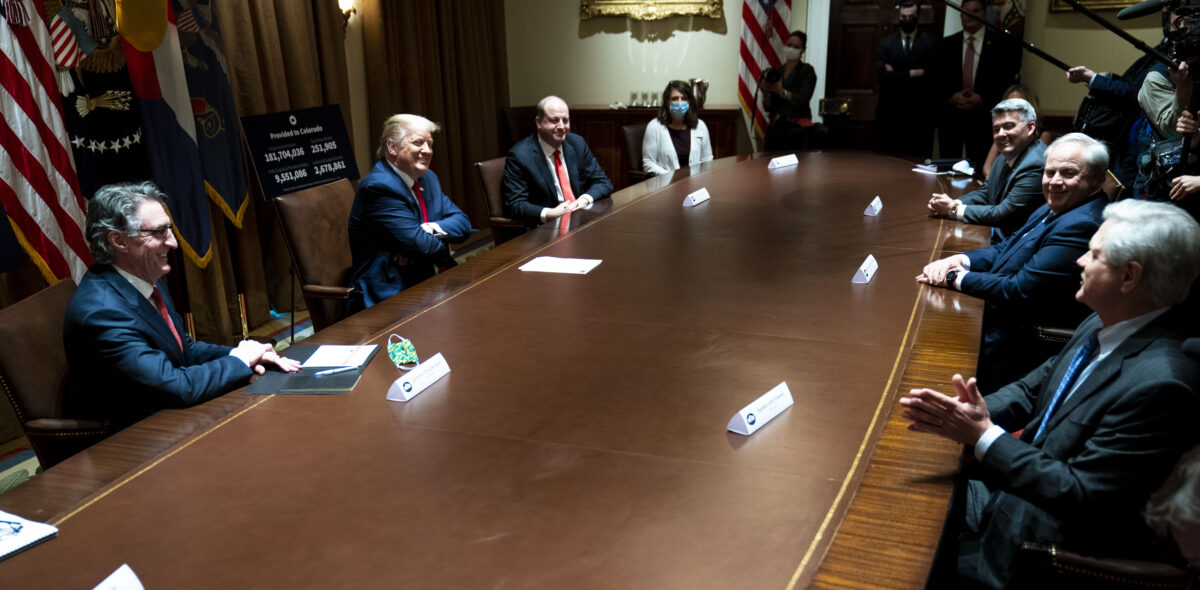 The other eight states that havent been approved are Delaware, Kansas, Illinois, Nebraska, Nevada, New Jersey, South Carolina, and Wisconsin.
Officials in Delaware, Nevada, SoutRead More From Source