Alice Johnson, who was pardoned by President Donald Trump and gave a speech praising him at the Republican National Convention, said she will vote her "conscience" in November.
Speaking to CBS News, Johnson was asked a question by CBS host Gayle King about whether she is a "pawn" for President Trump after she received backlash for speaking at the RNC. After her speech, Trump issued a full pardon for Johnsons life sentence.
"Im 65 years old, Gayle. And dont no one tell me what to do. I got my own mind. I do what I want to do," she said in the interview on Friday. "And since I got my pardon papers, I put those pardon papers in my back pocket. And Im free totally to do whatever I want to do."
Johnson said that after her speech at the White House, she was followed by protesters who told her "really awful things."
However, she added that she supports the Black Lives Matter movement because she is African-American but said the message is being "mixed up."
"We could have a dialogue together. But when youre screaming at me and saying ugly things, thats not really getting the message through," she said.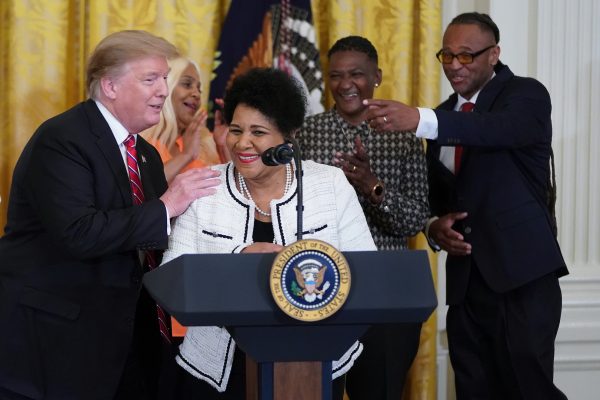 Johnson said that after two decades, she is going to vote but would not say who she would be voting for.
"You can be assured I will be voting my conscience, Gayle. And I would suggest that everyone vote their conscience," she said.
In 2018, the president granted Johnson, who was a first-time nonviolent drug offender, a commutation after reality TV star Kim Kardashian West pleaded for her case at the Oval Office. Johnson served more than 20 years of a life sentence after she was convicted on charges of conspiracy to possess cocaine and attempted possession of cocaine in the mid-1990s.
Johnson praised Trumps criminal justice reform effortsRead More From Source