Israel and the United Arab Emirates (UAE) agreed on Thursday to the full normalization of relations in a deal brokered by President Donald Trump.
Israeli Prime Minister Benjamin Netanyahu, Trump, and two UAE leaders spoke and made the agreement, according to a joint statement from the United States and the two Middle Eastern nations.
"This historic diplomatic breakthrough will advance peace in the Middle East region and is a testament to the bold diplomacy and vision of the three leaders and the courage of the United Arab Emirates and Israel to chart a new path that will unlock the great potential in the region," the statement said.
Delegations from Israel and the UAE plan to meet in the coming weeks to sign bilateral agreements on investment, tourism, direct flights, and more.
The two countries will immediately cooperate on the development of a vaccine for the CCP (Chinese Communist Party) virus, which causes the COVID-19 disease.
Trump, a Republican, told reporters at the White House: "This is a truly historic moment. Not since the Israel-Jordan peace treaty was signed, more then 25 years ago, has so much progress been made towards peace in the Middle East."
Netanyahu said in a tweet that the agreement marked "a historic day."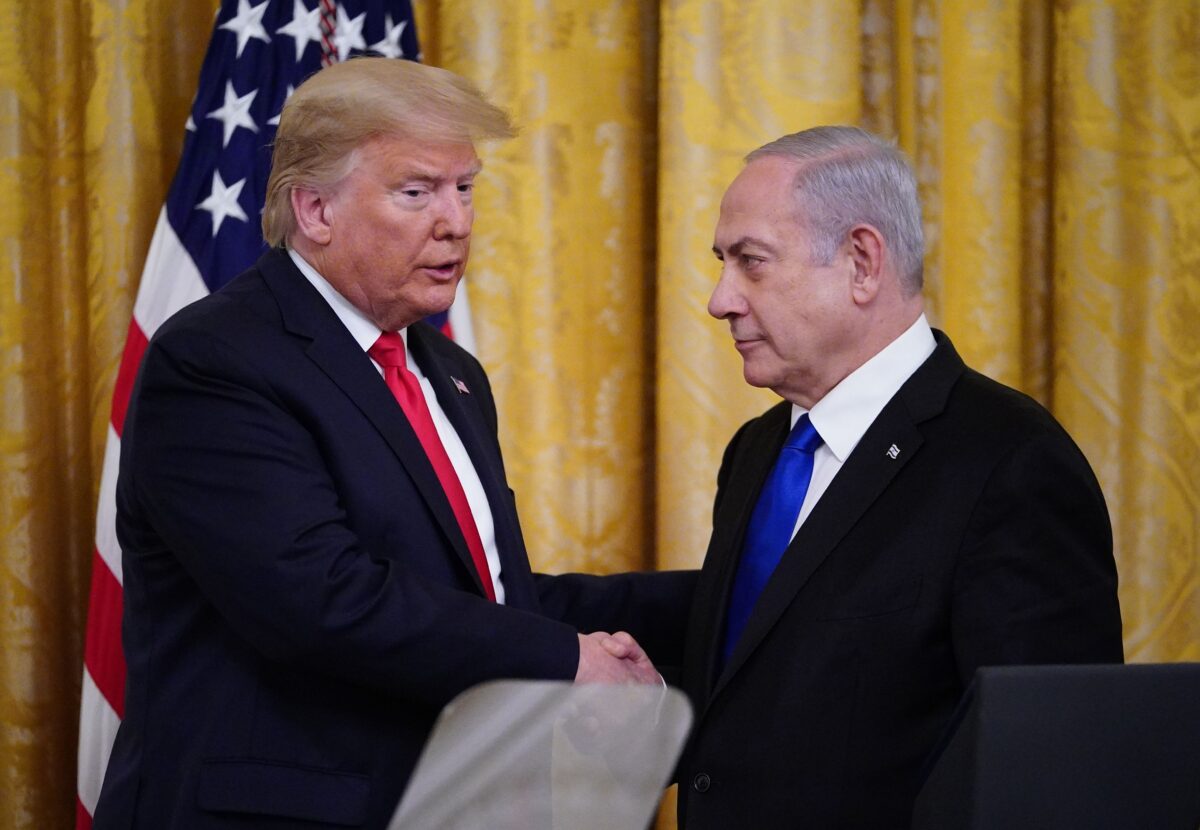 "Opening direct ties between two of the Middle Easts most dynamic societies and advanced economies will transform the region by spurring economic growth, enhancing technological innovation, and forging closer people-to-people relations," the countries said in the statement.
Per a request from Trump, Israel is suspending declaring sovereignty over certain areas and is focused on expanding ties to other countries in the Arab and Muslim world.
Under Trumps Vision for PeaceRead More From Source