Democrats will release President Donald Trumps tax returns if the Republican loses in November, House Speaker Nancy Pelosi (D-Calif.) said.
Pelosi was asked about voters being frustrated with House Ways and Means Chairman Richard Neal (D-Mass.), who has been unsuccessful in efforts to get Trumps returns.
Pelosi endorsed Neal in his primary battle before saying the chairman "has been completely strong and tough‑minded on this."
"We are at the mercy of the courts, at the mercy of the courts. But he has been very strong [and] he has gone forward. He could not do anything more," she told reporters at the U.S. Capitol in Washington.
"And, in fact, when we win this election, and we have a new president of the United States in January, and we have a new secretary of the Treasury, and Richie Neal asks for the presidents returns, then the world will see what the president has been hiding all of this time."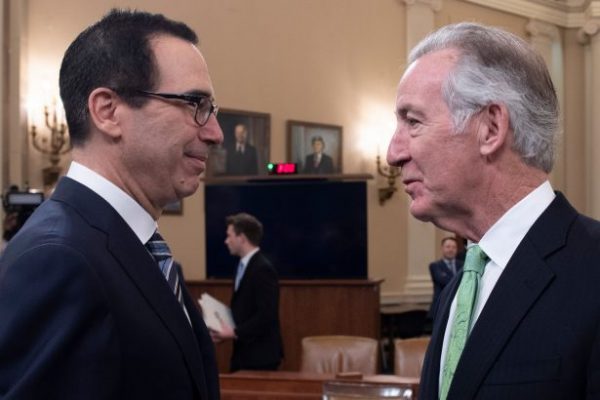 Neal last year asked the Internal Revenue Service for Trumps tax returns, a request the Trump administration denied. Treasury Secretary Steven Mnuchin acted properly in the matter, his departments inspector general said.
Neal filed a lawsuit that is still being settled in the courts. A separate effort to get Trumps tax returns from the Manhattan district attorneys office _
_ <img src=" rel="noreferrer" target="_blank">