Rioters in Portland confronted a woman at her home late Wednesday as rioting continued in Oregons largest city with no end in sight.
Video footage from the scene showed a group of about a dozen, many clad in all-black, repeatedly shouting expletives at the woman while shining lasers into her eyes.
The group was mad that the woman was wearing what appeared to be a swastika armband.
"Take it off you Nazi [expletive]!" one man shouted. The woman said she would not while cursing back.
"Go back inside your house before you get [expletive] up!" one of the crowd told her. Another man tried shoving the woman inside her house after opening the door. When she refused, he then grabbed her arm and tried to rip the armband off.
It wasnt clear how the incident ended.
The Portland Police Bureau didnt respond to an inquiry about whether the incident was under investigation.
Police said rioters gathered around 8 p.m. at Floyd Light Park and began walking about an hour later, blocking both lanes of traffic. After arriving at the departments East Precinct, the mob tried tearing a surveillance camera from the building. Some spray painted the camera and the precincts front doors.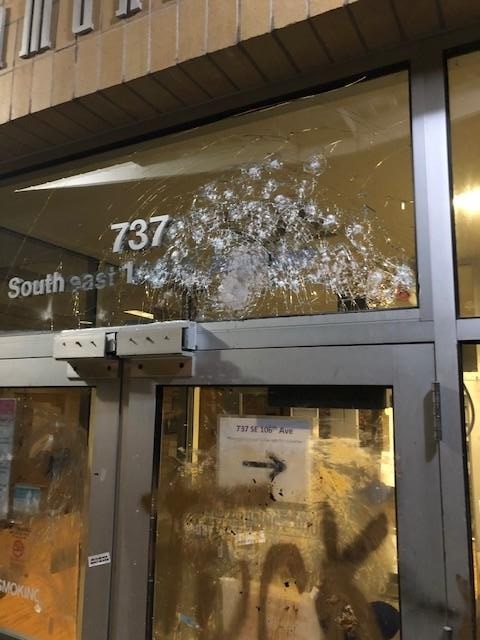 The crowd then began tampering with the doors and ripping down boards that were put up to protect the precincts glass windows.
"Several people in the group began to ram a large 2 by 4 piece of wood in to the front glass doors in an effort to shatter them. Other members of the group slammed different heavy large objects into the glass doors as well. The objects included large rocks," the bureau said in an incident summary.
Rioters refused to comply with requests to leave the area. They cracked the precincts glass doors, causing significant damage, and started a fire after barricading the entrance.
When officers moved to disperse the crowd, rioters hurled projectiles and shot commercial-grade fireworks at them. Officers responded with tear gas and crowd control munitions.
"While dispersing efforts continued, a truck associated with the group attempted to run over several officers," the bureau said.
The mayhem continued for hours as officers repeatedly dispersed the mob, which kept returning to the East Precinct.
Several arrests were made.
Rioting has continued on a near-nightly basis in Portland since late May with no signs of slowing down.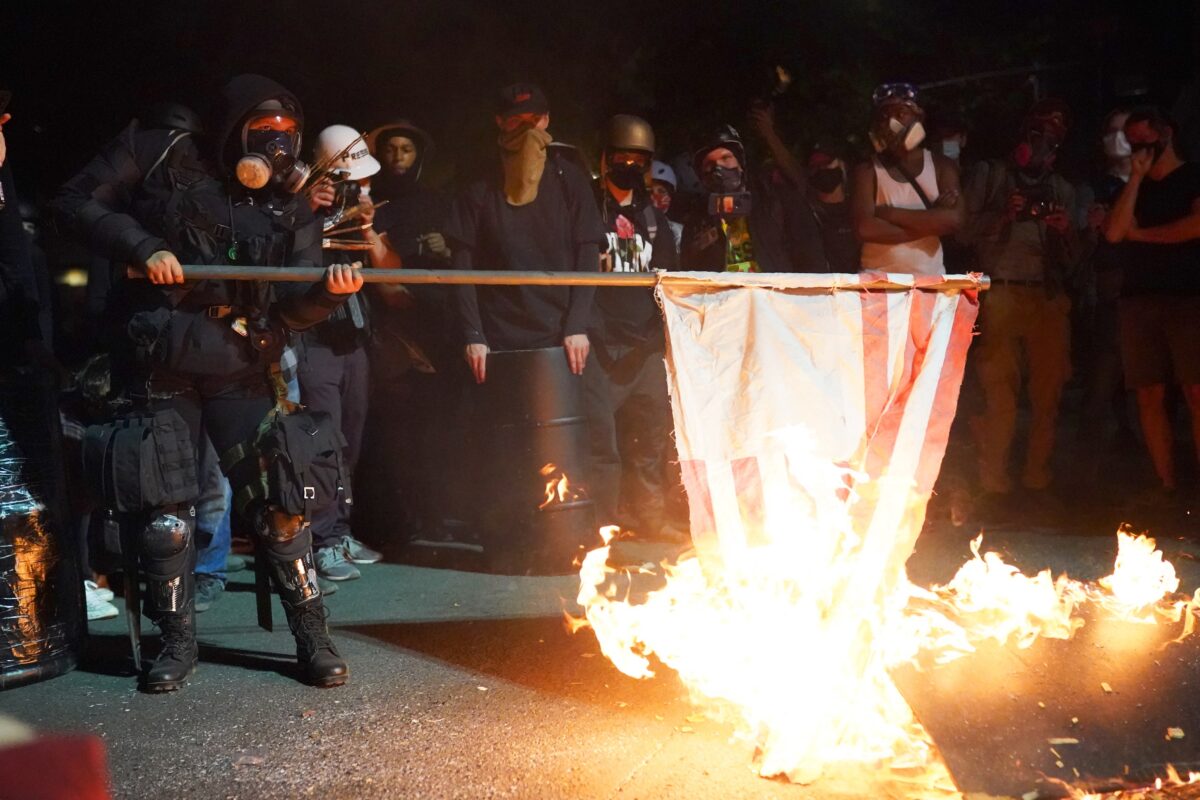 City officials have no concrete plans on how to end the violence.
Portland Mayor and PRead More From Source