Marjorie Taylor Greene, a businesswoman who drew ire for controversial comments about minorities and raised eyebrows for her vocal support for the QAnon movement, has won the Republican nomination for Georgias 14th Congressional District.
Greene beat neurosurgeon John Cowan to clinch the win on Tuesday and will face Democrat Kevin Van Ausdal in the Nov. 3 general election, an extraordinary political contest with 435 House seats, 35 Senate seats, and the White House all up for grabs in the midst of a pandemic.
"WE WON! Thank you for your support! Save America. Stop Socialism," Greene announced in a tweet late Tuesday. She won against Cowan on June 9 but failed to pass the threshold to claim a victory in the first round.
President Donald Trump took to Twitter on Wednesday to congratulate Greene, calling her a "future Republican Star."
"Congratulations to future Republican Star Marjorie Taylor Greene on a big Congressional primary win in Georgia against a very tough and smart opponent. Marjorie is strong on everything and never gives up – a real WINNER!," Trump wrote.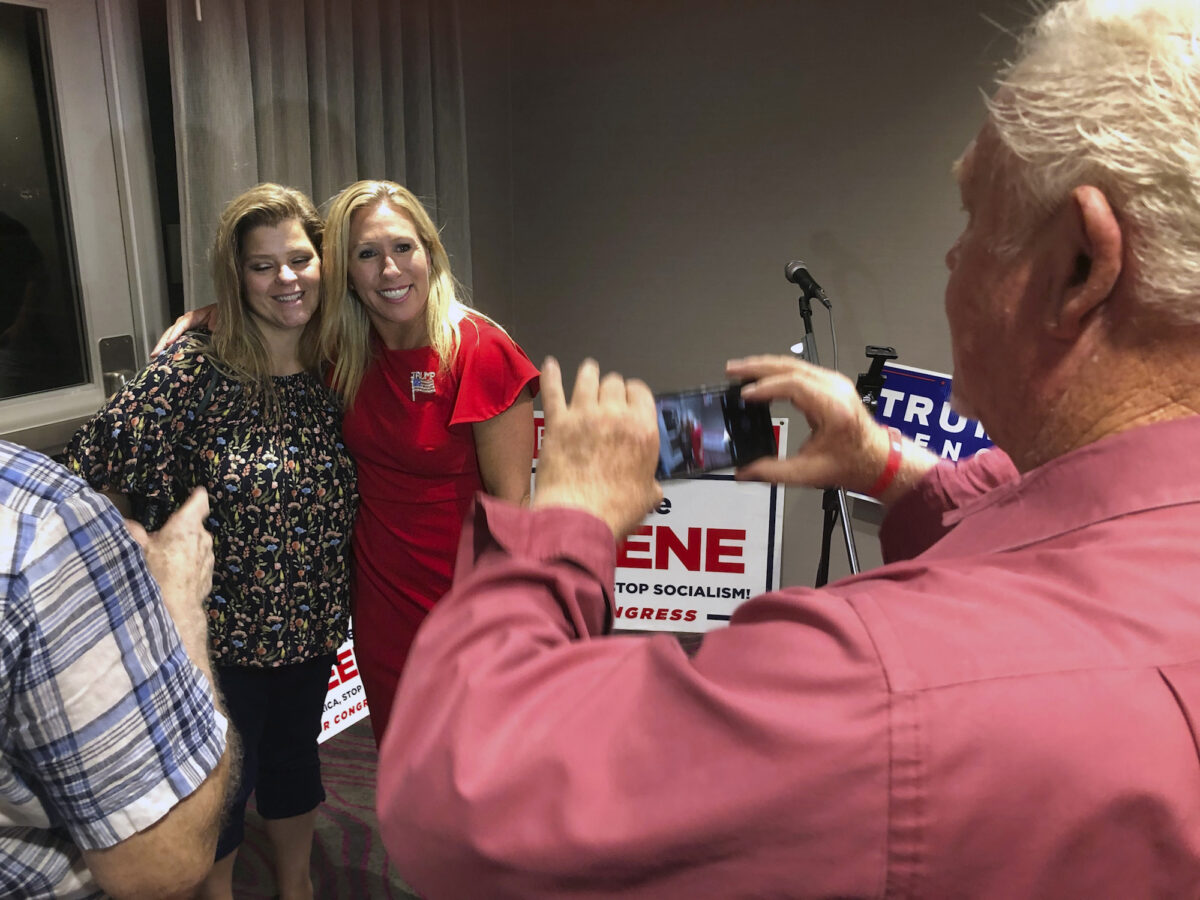 Greene, a staunch supporter of Trumps policies, commented on the presidents tweet, saying he "inspired me to run and fight to Save America and Stop Socialism!!"
In an earlier campaign message, she wrote, "President Trump needs bold, fearless allies as he fights to save America and stop socialism," adding that in the course of her bid for office, she "made all the right enemies."
"The Fake News media hates me, big tech censors me, the D.C. swamp fears me, and George Soros and the Democrats are trying to take me down," she said, echoing some of the rhetoric that has landed her in hot water with critics, which includes accusing Soros, who is Jewish, of collaborating with the Nazis.
Greene is known for promoting content related to QAnon, which has been labeled by the mainstream media as a fringe conspiracy theory. While opinions vary as to its nature and intent, QAnon is a movement that started on 4chan and 8chan message boards with a trickle of clandestine-sounding posts, often centered on the theme of big government plots to curb individual liberties and advance so-called deep state and globalist agendas. It grew into a large underground movement with a number of splinter groups and sometimes claims that members of the worlds social, economic, and political elites have engaged in child sex trafficking, abuse, and cannibalism.
Greene has called the movement "a once-in-a-lifetime opportunity to take this global cabal of Satan-worshiping pedophiles out," _
_ <img src=" rel="noreferrer" target="_blank">