FBI Director Christopher Wray should be more forthcoming amid efforts to get to the bottom of the bureaus probe of spying on President Donald Trumps campaign, the president said on Thursday.
Trump also took aim at his attorney general, calling on him to do the right thing in regards to the investigation into the origin of the probe.
"They spied on my campaign, which is treason. They spied both before and after I won. Think of that. Using the intelligence apparatus of the United States to take down a president," Trump said during a live phone interview with "Fox Business."
"Its the single biggest political crime in the history of our country."
President Barack Obamas administration sent spies to interact with Carter Page and George Papadopoulos, two Trump campaign associates, both during the time they were advisors to the campaign and after they left the campaign, giving intelligence assets the opportunity to spy on Trump or members of his campaign, according to Department of Justice Inspector General Michael Horowitz.
The applications to obtain secret spy warrants against Page were riddled with major errors and included a blatant omission in an email doctored by an FBI lawyer, Michael Horowitz found last year, in stark contrast to applications to surveil other people.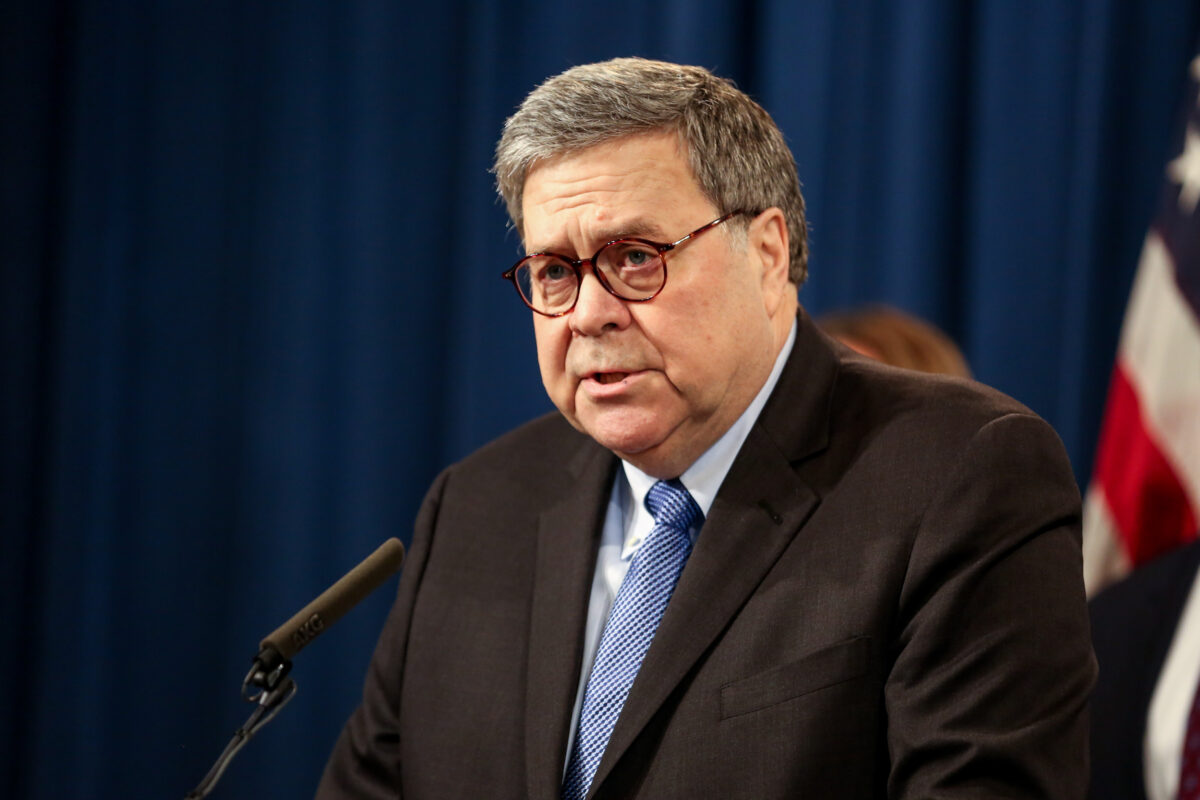 The surveillance on Page was one component of a larger probe that explored whether Trump and his campaign had ties to Russian actors. A special counsel appointed to look at the matter couldnt find evidence of any ties.
Trump said he hopes the review of the investigation into his campaign leads somewhere, pinning the fault on Attorney General William Barr if it does not.
"I hope theyre not going to be politically correct and say, well, you know, lets just get the lower guys that forged the documents going into FISA," or the Foreign Intelligence Surveillance Act, Trump told host Maria Bartiromo.
"Bill Barr can go down as the great attorney general in the history of our country, or he can go down as just an average guy, it depends on whats going to happen," he added.
Lawmakers and others have teased developments in the probe led by U.S. Attorney John Durham, one of the investigators who has been probing the efforts against Trump for months, with nothing conclusive yet announced.
Barr, in a rare update on the probe, told lawmakers last month that the November election wont delay Durhams report. He previously said that criminal indictments may be coming against some people but not former President Barack Obama or former Vice President Joe Biden.